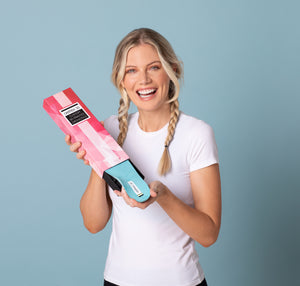 Your journey to
Pain relief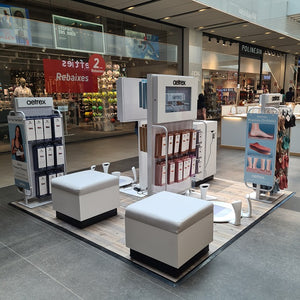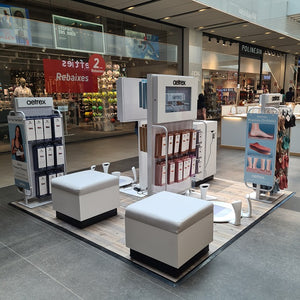 It is now available!
free 3d foot scan
BARCELONA, ALICANTE, MOTRIL, VIGO, GIJON, TORRELLANO and every day more places
AETREX SIGNATURE ARCH SUPPORT FOR YOUR FEET
Our feet are designed to manage the impact of walking or running and to help us maintain our balance. The contour, position, and height of the Aetrex Arch Support aligns anatomically in just the right place to help support our body.
OUR BELIEF
put your feet up
Support, along with memory foam and fit features, make Aetrex footwear perfect for those who experience pain or spend long days on their feet. Our arch support and comfort features are backed by decades of experience in the medical field. Aetrex arch support stabilizes the core of your body, helping to make each step less strenuous and more balanced.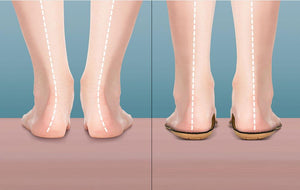 With Aetrex Insoles
Alignment and biomechanical efficiency
A key goal of Aetrex insoles is to provide alignment and keep the foot closer to neutral throughout the gait cycle. Proper alignment helps minimize overpronation and reduces stress on the plantar fascia, knees, hips, and back.
Shop Man
Shop Woman
★★★★★

"It saved my feet. I was at a point where my feet hurt so much that I was really limited. I found Aetrex insoles and completely stopped having foot pain by wearing them all the time. They are a miracle for my feet and my feet! my quality of life! I highly recommend them."

Maria Carmen

Foot conditions: Metatarsalgia, heel pain
★★★★★

I had purchased your insoles at my orthopedic doctor's office. They were fabulous, but they were getting old. I was excited to find your website and loved being able to buy them online. I love the sandals that I bought with the insoles built into the shoe. I will definitely buy more!!

Amy M.

Foot Conditions: Arch Pain/Plantar Fasciitis, Calluses, Bunion
★★★★★

These templates made a world of difference. They are a must have for active women with high arches prone to plantar fasciitis. They cushion my entire foot and support my arches.

Lynn S.

Foot conditions: Arch pain / plantar fasciitis.
★★★★★

These insoles have really helped my sore feet. I am very satisfied with these templates. I would recommend them to anyone who has any type of foot pain.

Deana H.

Foot Conditions: Arch Pain/Plantar Fasciitis, Heel Pain
★★★★★

These insoles have greatly improved the comfort of my feet, legs and back after a 10 hour work day.

Jennifer L.

Foot Conditions: Arch Pain/Plantar Fasciitis, Heel Pain