How Aetrex Conform Insoles Help Diabetes
Top quality materials that benefit the health of your feet
Plastazote® upper shell that conforms to the foot during the gait cycle and transfers pressure away from "hot spots" for added protection.

Helps relieve pressure and friction
A molded cork blend core and Plastazote X-Firm bottom for added strength and shock absorption.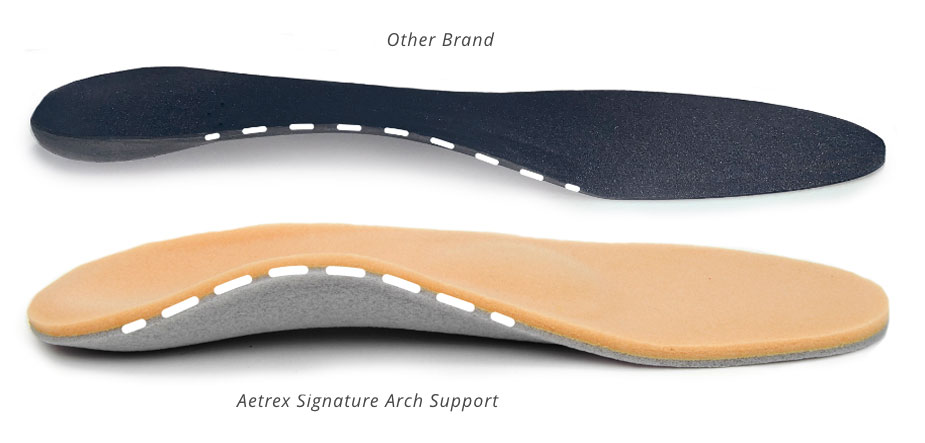 Strategically placed arch support
The contour, position, and height of Aetrex's exclusive arch support aligns anatomically in just the right place to help support our body off the ground.
Limited time
free shipping

Returns
GRATUITOUS

60 day comfort guarantee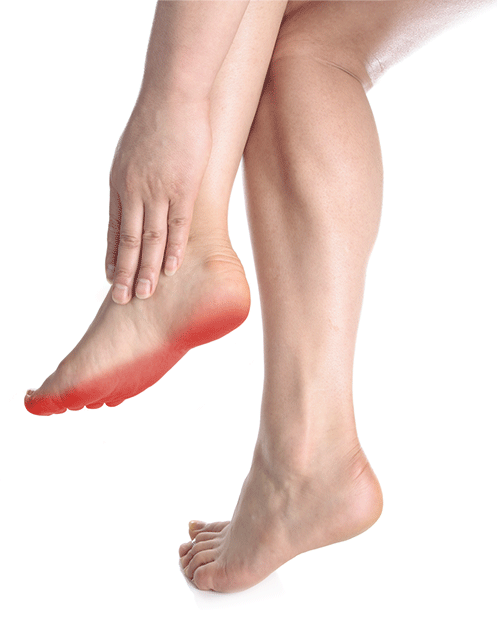 About diabetes and the diabetic foot
Diabetes is a highly prevalent disease throughout the world. It is defined as a metabolic disorder, and there are two main types. Type 1 is an autoimmune disease, occurring primarily in children, in which the body's immune system destroys insulin-producing pancreatic beta cells. It occurs in 5-10% of patients with diabetes. Type 2 accounts for the remaining 90 to 95 percent, and is frequently found in people older than 45 years. It is associated with the physical inactivity of adolescents and the diets rich in sugars that are adopted today.
Foot conditions associated with diabetes include:
peripheral sensory neuropathy

Nerve damage in the feet

peripheral sensory neuropathy

Nerve damage in the feet

peripheral sensory neuropathy

Nerve damage in the feet

peripheral sensory neuropathy

Nerve damage in the feet

.
Orthotics
Wearing the right footwear and orthotics combination can help reduce risk factors and help relieve the pressure and friction on the parts of the foot that are more prone to ulcerations. Aetrex Conform Orthotics help protect the low-risk Diabetic Foot by customizing to the foot during the gait cycle, transferring pressure away from "hot spots" and providing shock absorption for extra protection.

Recommended by doctors and loved by millions of people
What to do and what not to do
Do
Wash feet daily. dry them carefully
If your feet feel cold at night, wear socks.
Check your feet daily for blisters, cuts, and scratches
Use a template designed to help reduce your risk factors
Wear shoes designed to protect your feet from injury
Inspect the inside of your shoes daily for foreign objects and rough areas
Avoid extreme temperatures. Test the water with your hands or elbow before bathing
See your doctor regularly and make sure your feet are examined at every visit
Shoes must be fitted by a foot care specialist and be comfortable at the time of purchase
No
Soak your feet in hot water
To walk barefoot
Wear sandals with straps between the toes
Cut calluses or calluses; Consult your doctor
Wear shoes with pointed toes
Walking on hot surfaces like sandy beaches or on the concrete around swimming pools
*If you have an advanced case of neuropathy, see your doctor.
Don't know which orthoses are perfect for you?
Take our simple four-step quiz based on your shoe type and area of ​​discomfort.